At Lumia Dental we aim to elevate our patient's experience by featuring the works of up and coming local artists. Our office lends itself naturally to display fine art and double as a gallery space to create a dialogue between our patients and artists in our community. All works are for sale and 100% of the proceeds go to the artists.
We host regular cocktail receptions to introduce new artists and new works to show that a dental office can be an enjoyable place to network
or just to have a good time.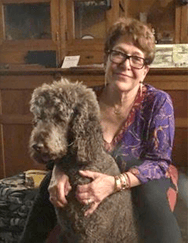 Risa Glickman
Risa Glickman is an artist and lifelong Brooklynite. Her work is versatile and includes drawing, painting, mixed media, and sculpture. She uses a cross-disciplinary practice and finds that work in one discipline influences her work in another. Her inspiration is her neighborhood: the beaches of Long Island, Maine, and other places she has traveled to.

She received her BFA and MFA at Pratt Institute where she worked as the acting head of a department and taught a specialized printmaking course to undergraduates.

Risa freelanced for many years and created a wide variety of work that includes medical illustration, animation, book illustration, design, and much more. She taught lower school visual art at the Packer Collegiate Institute for 27 years, retiring in 2018. She continues to teach private students in her studio. Risa constantly experiments with different media to interpret what she sees, not limiting herself to one medium, style, or concept. Inspiration and ideas change as does her approach to her surroundings.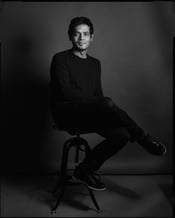 Ashok Sinha
"Ashok Sinha is a New York-based photographer whose large scale landscape photographs picture uncommon perspectives, delegating the horizon in the bottommost third of the image, or as seen while photographing directly over the edge of a icebreaker ship or through the window of a transcontinental flight. While his interest in the beauty of the natural world endows a unique attention to the unnoticed, his commercial career as an architectural photographer informs bodies of work that focus on the built environment.

His photographs have been exhibited at The Museum of the City of New York, the International Center of Photography, and The Royal Photographic Society. Sinha is also the founder of Cartwheel Initiative, a nonprofit that works with displaced and refugee youth, which empowers these young people to tell their stories through the use of photography and multimedia."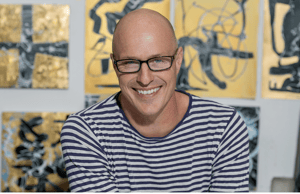 Michael Scott Miller
"Michael Scott Miller was born in Boston, Massachusetts. He developed a body of large-scale abstract work at NMSU and received an MFA from the School of the Art Institute of Chicago in 1995. During his time there, his interests expanded and his foundation in abstraction began to lean toward the figurative as he became immersed in the verticality of the city. His work was shown in galleries in New York and Los Angeles and The Elder Gallery of Contemporary Art in Charlotte, North Carolina. as well as at art fairs in LA, Miami and London.

In 2009, Miller was awarded an MTA Arts in Transit commission for the Beach 90 subway station in Far Rockaway, Queens. The five surfing-inspired paintings he made for the project were transformed into faceted glass and "Surf Station 90" was installed in early 2012. Miller continues to live and work in Brooklyn, New York."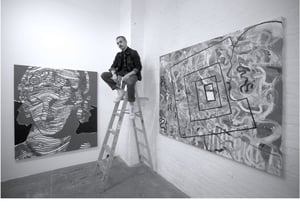 "Penn Eastburn is a painter and filmmaker based in Brooklyn, New York. His work explores the accidental beauty and abstraction of ordinary, often overlooked spaces and materials found in the urban landscape, as well as the permanence of the things we create, both as artists and inhabitants of Earth. Penn received his Bachelors degrees in Communications and Film from the University of Utah. His first solo show "Poor Traits" opened in February, 2015 in Brooklyn. Penn was featured as part of Milk Studios "New Blood" series about up-and-coming New York City artists. You can access the article here."