Pediatric Dentistry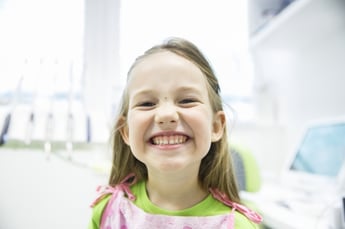 Many kids kick and scream at the thought of the dentist, because a medical office can seem like a scary place. There are odd noises coming from metal instruments while people stick their hands in other people's mouths! For a child (and actually even some adults), this could be something out of a horror movie.
Several of the employees at Lumia Dental have children of their own, so we fully understand pediatric patients and their parents. A warm, welcoming environment and staff are key to helping children have a positive view of the dentist, getting their teeth cleaned, and keeping them that way for the rest of their lives. This sets them up for life!
The first visit to the dentist should occur before their two-year milestone. Many dentists believe the first visit should occur within six months of the appearance of the first tooth, which can occur as early as at four months old.
We also serve as an educational resource for parents. Parents should visually check their children's teeth periodically and make sure to brush their teeth for them (until they're seven years old!) twice a day: after breakfast and after dinner. Avoid sugary and acidic drinks and foods: limit juices and junk food. Stick to water! Good habits last a lifetime!